February 3rd, 2007, 17:15 Posted By: RockinB

Finally, here are the final rankings and downloads of the

SEGA Saturn Coding Contest (C4 - 2006)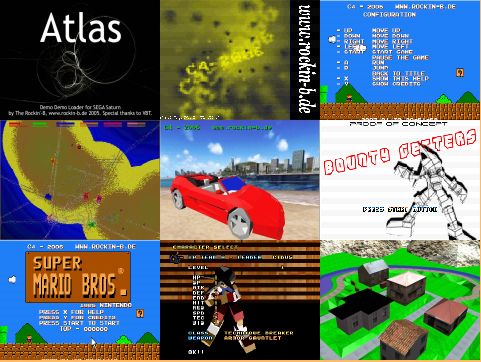 The winners are:
Bounty Getters (proof of concept) by Zaksund
Super Mario Clone ported by VBT
Charette A Bestiaux (multiplayer tank battle game) by Vreuzon

Other entries are:
3d landscape flying demo by Rockin'-B
3d car demo written in Game Basic by VBT
2d graphic demo by Charles MacDonalds

To cite a judge(Tassian):
"Let me say this first: it was a real treat to see how good all the entries were and how well the really important aspects of videogames were covered: a fun gameplay, flashy 3D graphics, cool 2D graphics, nice sound and long term fun."

Download the SEGA Saturn CD images,
view detailed ranking and
read complete judge comments here:
http://www.rockin-b.de/c4/2006/results.html

Don't miss playing the entries yourself, either on a real SEGA Saturn (swap-trick or modchip) or on an emulator like SSF, yabause and the like.



For more information and downloads, click here!

There are 8 comments - Join In and Discuss Here